Dear Oriana Friends and Supporters,
If you are a Boston Globe subscriber, you may have received a silver envelope announcing a new partnership between the Globe and Boston-area 501(c)(3) non-profit groups such as the Oriana Consort. It's called GRANT (Globe Readers And Non-profits Together).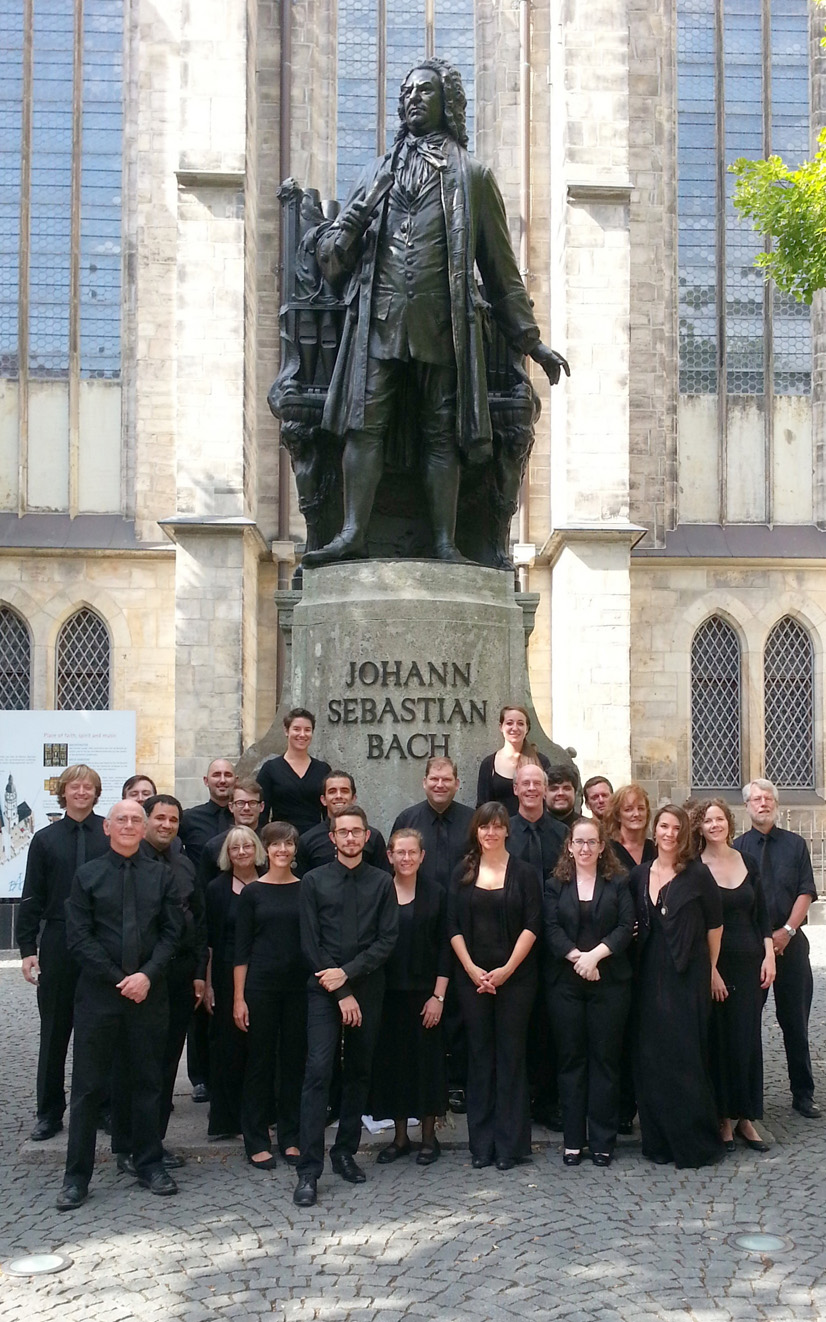 The Oriana Consort in Leipzig, August 2013
These silver envelopes contain vouchers that Globe subscribers can fill out and return on behalf of a local non-profit organization. The GRANT program will then award the organization free Globe advertising space: the more vouchers returned, the more advertising received. For a small group like Oriana, this kind of advertising help is invaluable. If just 20 of you return your vouchers for us, our advertising budget will be tripled! This is at no cost to you or the organization.
We hope that you'll consider using your voucher on Oriana's behalf! On the voucher, simply write "The Oriana Consort, P. O. Box 381608, Cambridge, MA 02238", and return it to the Globe in the prepaid self-addressed envelope that is provided.
If you're a Globe subscriber and have not yet received a silver envelope, you probably soon will. Or you can call the Globe at 617-929-3198 to request one.
Oriana has an exciting program to present in April! It features Gian Carlo Menotti's The Unicorn, the Gorgon and the Manticore, Italian and English madrigals, English part-songs, and the East Coast premiere of Abbie Betinis' The Waking, a breathtaking new work by this talented young composer. We hope to see you at one of our concerts ― on April 4, 6, or 11. You'll receive further details soon.
Thank you in advance for your support!